"Chindia" stands for China and India as a unified economic entity, which has significantly influenced the global arena over the last few years. This is still a very contemporary theme, and Carraro Group has worked in both those countries for many years now. For these reasons, we thought it was particularly fit as a topic to start a new series.
The book focuses on the reportage by photographer Marco Zanta, who has travelled across the plants and areas where Carraro Group operates, mainly in Qingdao (China) and Pune (India).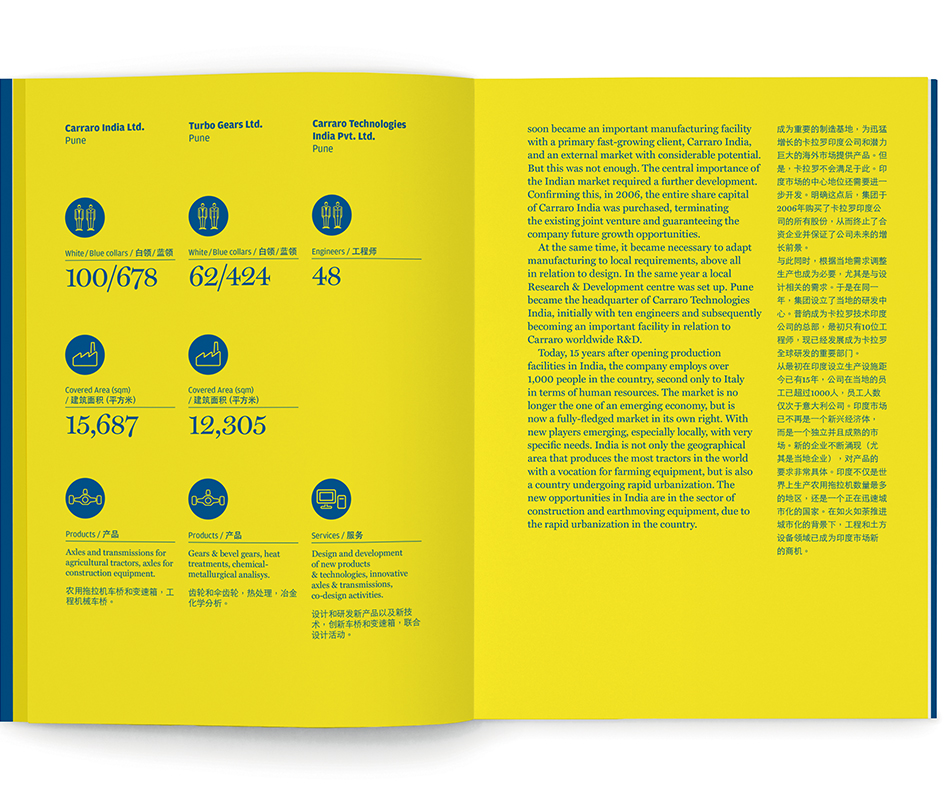 Marco Zanta was born in Treviso, Italy, in 1962. He started working as a photographer in the mid '80s along with the critics Paolo Costantini and Italo Zannier. His work and professional research deal with the representations of urban space, with a significant focus on architecture and industrial sites.
Do you have a new project in mind?
Let's talk about it together! Please send us your contact details. We'll come back to you soon to learn more about your needs.
Bunker is an independent cultural planning studio. We specialize in visual identity, as well as book and web design. We design experiences for the cultural, publishing and corporate world.
Our projects always build on research, development, and shared ideas. Here you can find some of the projects we've created over the years.